Pieces of art are constantly gaining popularity worldwide. Galleries have become places for relaxation for many people in love with arts and some of these pieces are used for decorations in homes.
The culture of visiting art galleries, art auctions, and buying expensive paintings is more common in developed countries than African countries but this does not mean Africa does not have artists capable of producing marvelous works of art.
As the African artists are becoming popular and their works marketable, here are some of the pieces sold at higher prices;
8. Procession (2000)
In 2013 a South African artist William Kentridge, born in 1955's artwork of 25 sculptured bronze pieces in a line was sold for $1.5 million at Sotheby's New York against an estimate of $300, 000.
Kentridge is also famous as a filmmaker with over 10 films in the market. The Procession is about his 1999 short animation called Shadow Procession portraying life amidst prolonged violence.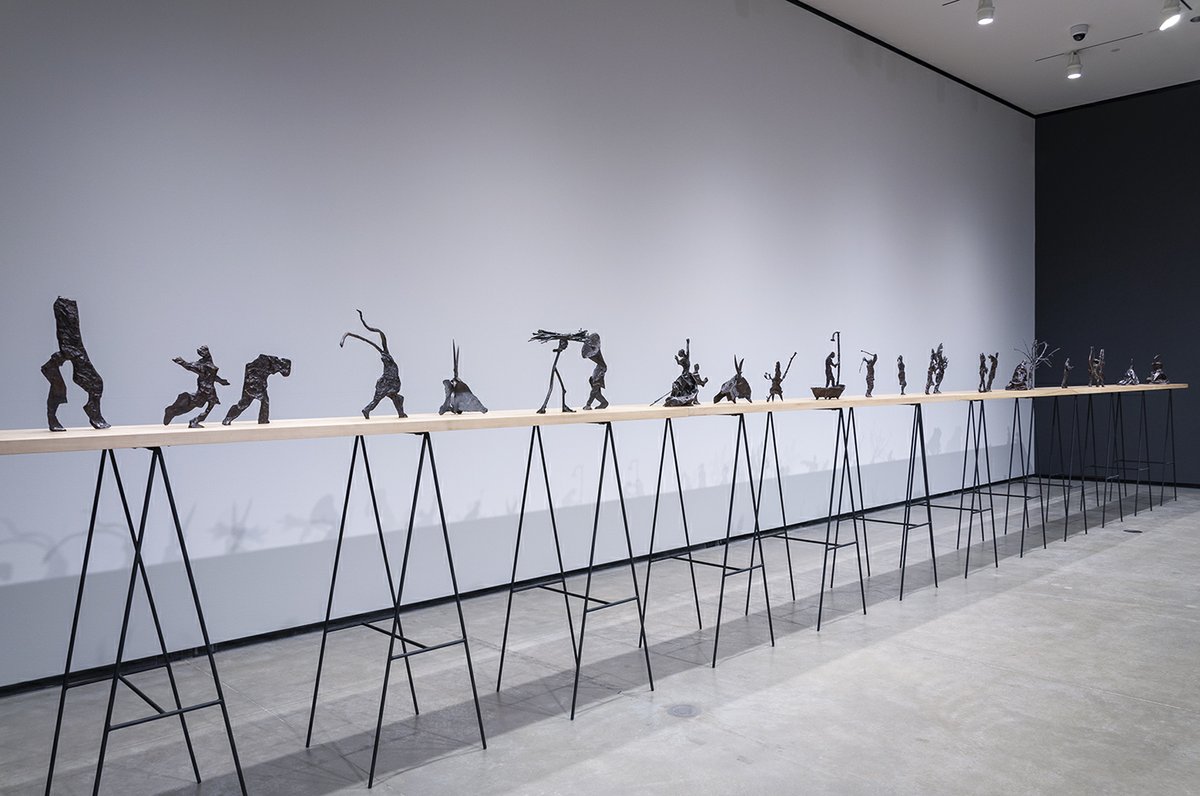 7. Recycled Dreams
A Ghanaian sculptor conducting most of his work in Nigeria, El Anatsui born in 1944 is internationally known for bottle-top installations.
Anatsui recycles materials to use in his arts. From bottle caps to aluminum. His love for arts was ignited by his father who was a Kente cloth weaver.
In 2008 he was awarded a Visionaries Artist Award from the Museum of Arts and Design, New York, and in the same year, his Recycled Dreams piece was sold at $1,512,500 at Christie's.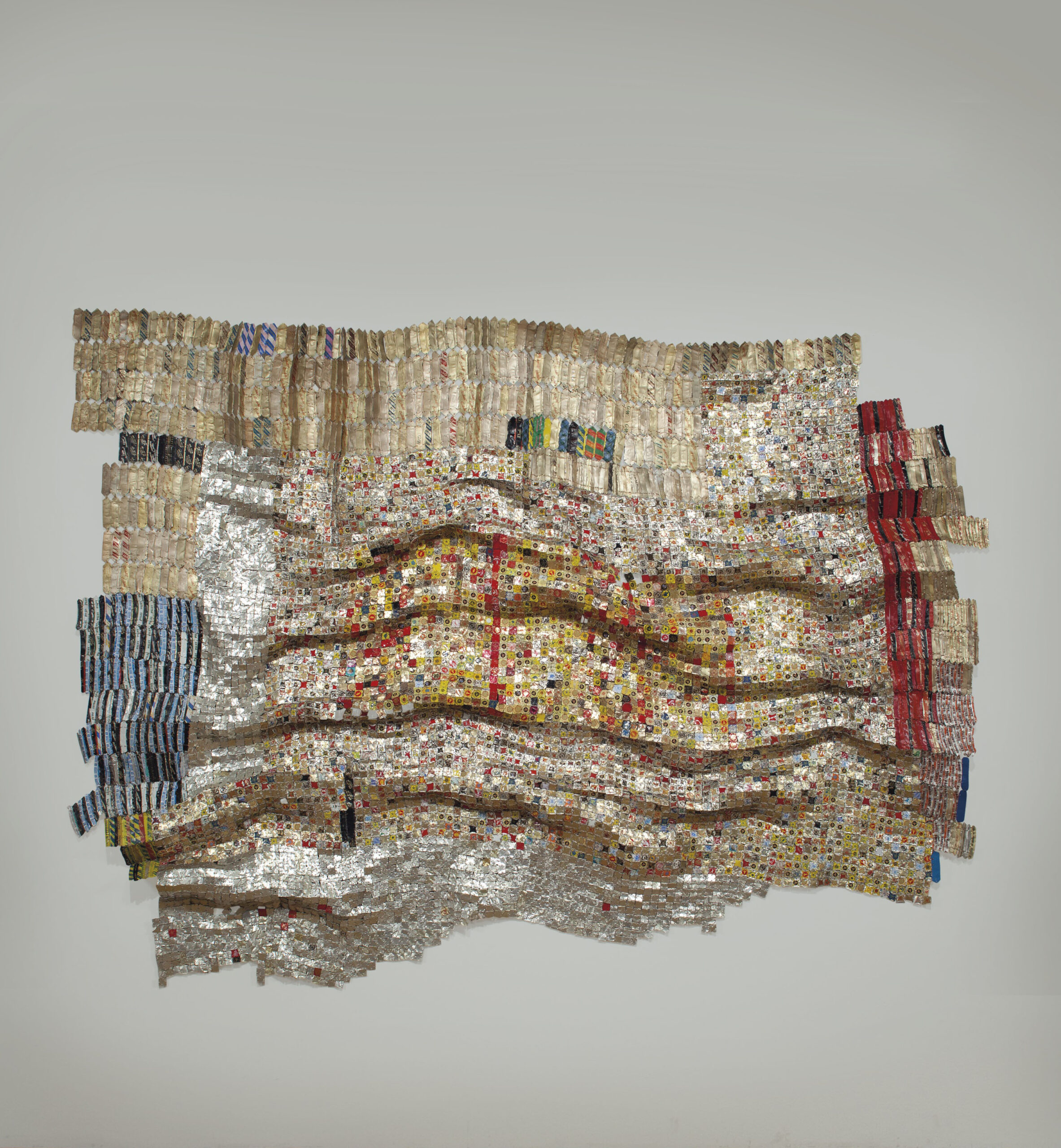 6. Tutu (1974)
Nigerian painter Ben Enwonwu's oil on canvas masterpiece titled Tutu also known as 'Africa's Monalisa' depicting Princess Adetutu Ademiluyi was sold for $1.6 million at an auction in Bonhams, London in 2018, 44 years since it was painted.
Enwonwu was born in 1917 in Nigeria and died in 1994. He was the first African artist commissioned to do an official portrait of Queen Elizabeth II in 1956.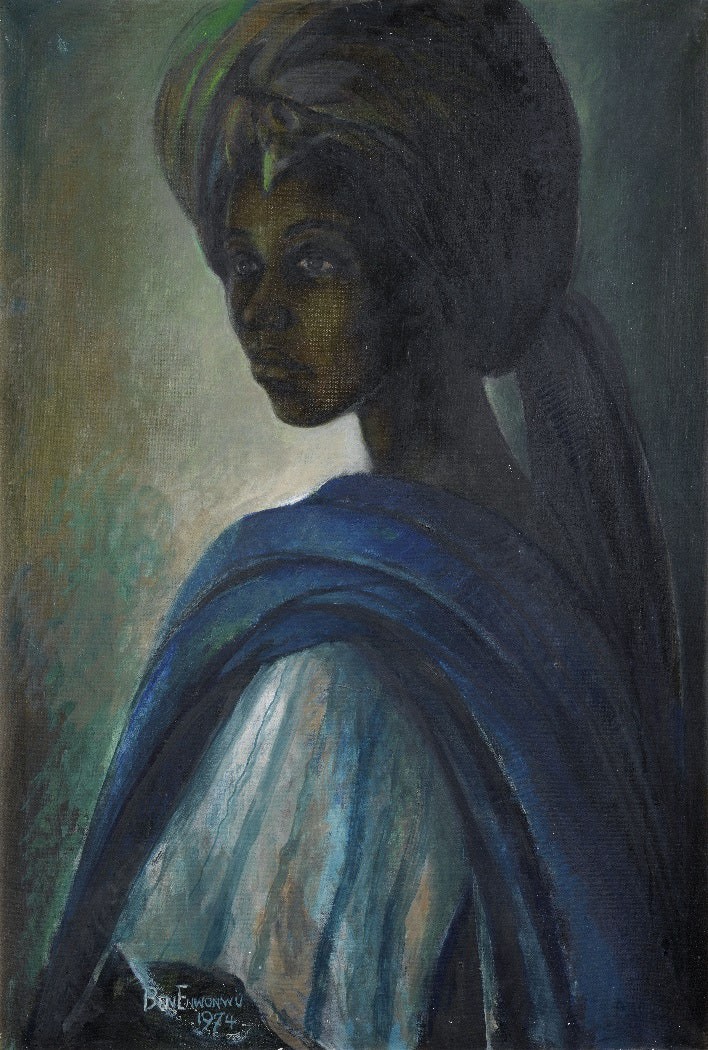 5. Les Chadoufs (1934)
Mahmoud Said' Les Chadoufs painting by the Egyptian artist was sold in 2010 for $2.4 million at Christie's in the United Arab Emirates.
His painting depicted the life, art, and culture in Egypt including its famous pyramids showing the country's architectural and cultural history.
The figures in the piece portray unity as they are actively working together. Said lived between 1897 – 1964.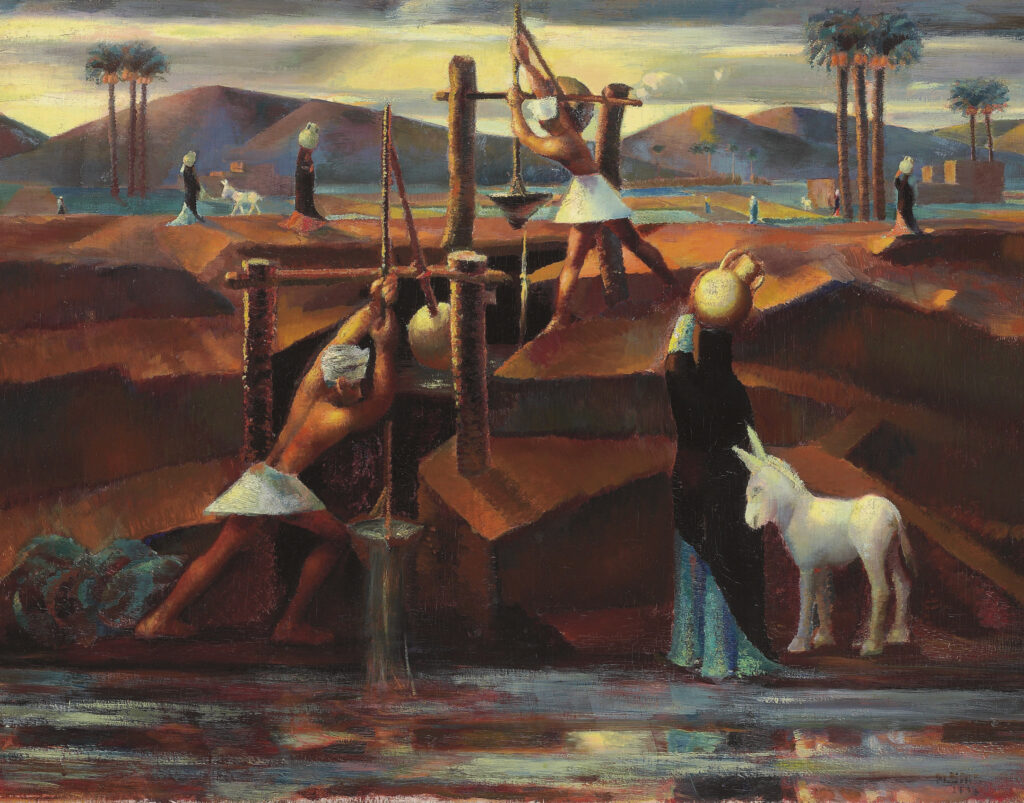 4. Bush Babies (2017)
Bush Babies is a botanical painting by Njideka Akunyili Crosby, a Nigerian-born artist based in America depicting her life experience both in Nigeria and America and her heritage giving it an astounding piece.
In 2018, a year after the piece was completed Cosby got a record-breaking amount of $3.4 million at Sotheby's New York.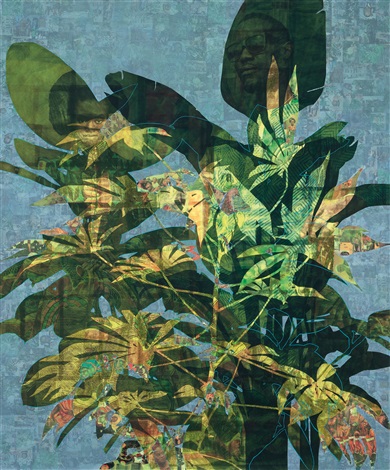 3. 'Arab Priest' (1945)
A picture depicting an Arab priest from Zanzibar was sold in 2011 at Bonham's London for$4.1 million. Painted by Irma Stern, a South African artist who was born in 1894 and died in 1966, the picture illustrates her time in Zanzibar, Tanzania.
The painting was sold to Qatar Museums Authority (QAM) in Doha and after a long debate between QAM and South African Heritage Resource Agency (SAHRA) over the piece's heritage and monetary value, they reached an agreement that the piece must return to South Africa periodically during the export period.
"The export permit issued by SAHRA stipulates that the work resides in Doha for a renewable period of twenty years. However, during every twenty years, the work will have to return to South Africa four times, for 12 months each time," wrote ArtAfrica.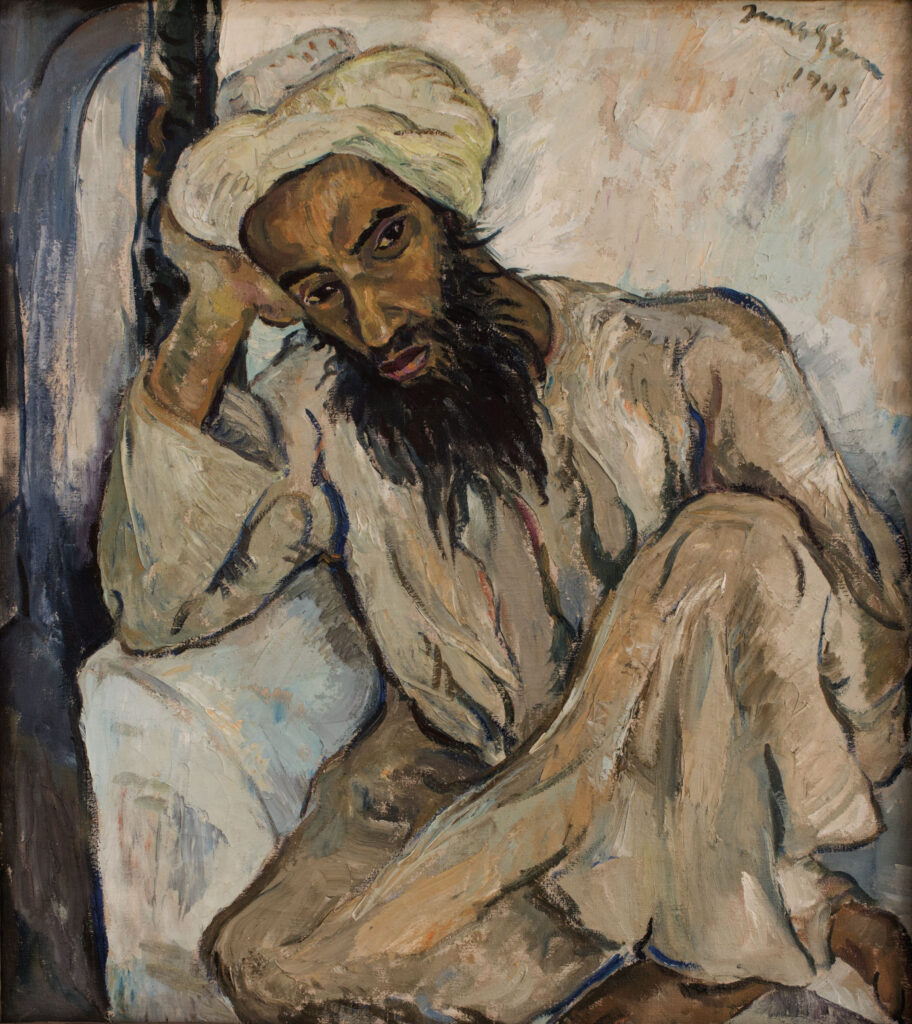 2. Black Ground (Deep Light) (2006)
The Black ground artist, Julie Mehretu was born in Addis Ababa, Ethiopia in 1970 and moved to the USA at the age of seven with her parents.
In 2019, her Black Ground painting was sold by Sotheby's Hong Kong for an enormous amount of $ 5.6 million making it the second most expensive piece of art by an African artist to be sold at an auction.
Over 35,000 visitors attended previews and 20% of bidders were new.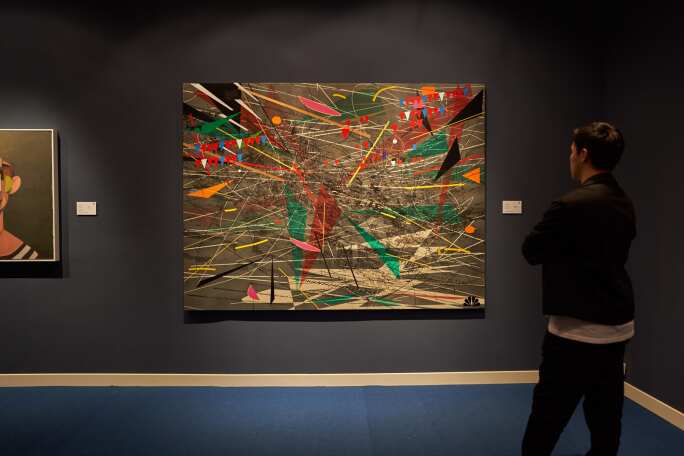 1. 'The Visitor' (1995)
The artist that takes the first rank is Marlene Dumas, born in 1953 in Cape Town, South Africa and currently living in Holland.
Dumas' work has caught the eyes of those who love arts and in 2008, her painting depicted ladies standing outside an open door.
Her paintings originate from photographic photos from different events and places and this painting is based on a photograph taken in a brothel in Nevada, USA, circa 1960.
It sold for a record of $6.3 million at a Sotheby's auction in London in 2008.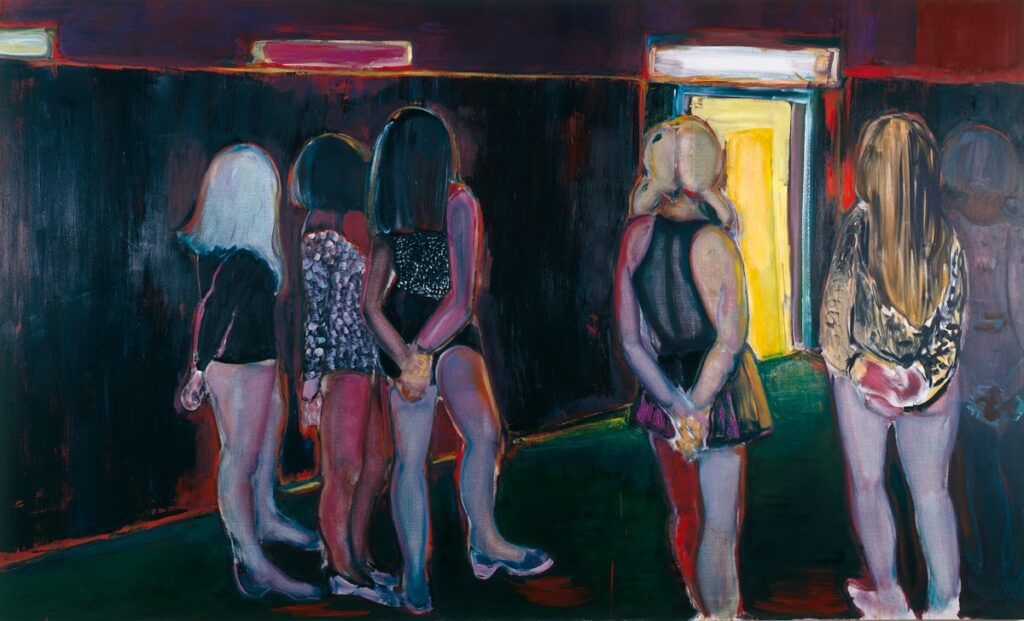 The most expensive masterpiece to be sold remains to be Leonardo da Vinci's Salvator Mundi portrait from c1500 sold at $450.3 in November 2017.