A week ago, some pictures of people wearing t-shirts with the late Magufuli photo, Tanzania's former President, emerged across social media and incited speculations about the emergency of the new party from CCM renegades who are disgruntled with CCM's affairs in running the country. However, none of that has been confirmed yet.
The young men and women in t-shirts online were claimed to belong to the fledgling political party, Umoja Party, which submitted credentials to its registration to the party registrar in April 2021. Unfortunately, until now, the party hasn't been issued a permit to operate due to undisclosed reasons. 
Why does Umoja Party use Magufuli's image?
The founder of the Umoja Party, Mr Seif, revealed that Magufuli's political ideology was similar to their party's political philosophy and they were impressed by how he ran the country. For that reason, Umoja Party uses Magufuli's photo to honour his contribution and as an inspiration.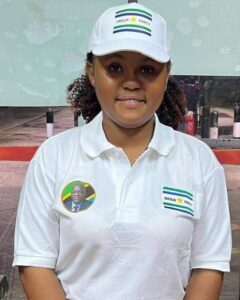 "As the party, we were impressed by his style of leadership. And that impressed us. Magufuli was the voice of the voiceless, executed a lot of projects with internal funds and protected our resources at all cost" – Mr Seif. 
What about the new constitution?
Mr Seif has said his party's primary goal is to improve the country's economy, but that won't bar the new constitution's attainment if it is what citizens desire most. 
"Our goal is clear, politics and economy, we are aware and respect the new constitution movement by others, everyone has a freedom of express themselves. But to us, we want people to work hard to build our economy" – Mr Seif