In 1965, Ernesto 'Che' Guevara, the Argentinean revolutionary and critical member of the Cuban revolution, visited Zanzibar. This was at the tail end of his political and personal struggle two years before his assassination.
Che's visit included a dinner engagement with a young family whose own political journey had just begun. This visit marked an interesting arch for a political couple who had no idea what their future would mean for Tanzania and Africa.
Che and Cuba had significant interests in Sub-Saharan Africa. Their ties to Zanzibar and Tanganyika ran deep. A cohort of African freedom fighters were trained in Cuba during the sixties, the era of African liberation movements. 
As they were known then, some of these comrades, such as Abdul Rahman Mohammed popularly known as 'Babu', visited Havana in August 1964 to attend the 11th anniversary of Fidel Castro's revolutionary movement. Babu spent time with Che. Che visited Zanzibar the following year.
That young political couple, Amne and Salim, met Che at a banquet. Amne and Salim were the first couple to be married after the Zanzibar Revolution of January 1964, marking a new era for the island.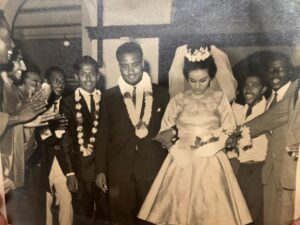 At the wedding, Amne probably had more comrades than family members in attendance, such was going to be her life.
Ches' visit to Zanzibar was Amne's first introduction to the global liberation struggle, a crash course of a path that lay ahead.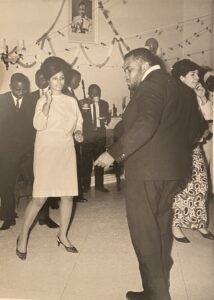 Before she was married to Salim, Amne worked as a secretary for the Zanzibar News Agency which was run by Babu. Amne came from a modern Zanzibari family.
At the time, Ali Rifai, her father worked for the port authority and was posted to Dar es Salaam, where he raised his five daughters and two sons. Amne was the eldest.
Rifai gave all his children the gift of education. Amne went to St Joseph, a prestigious school run by Catholic nuns and now known as Forodhani Secondary School.
After completing her secondary education, her father sent her to Zanzibar under the custody of his friend, Babu. Babu ran ZanNews which stood for Zanzibar News Agency. ZanNews published both English and Kiswahili news and featured Xinhua news from China, their comrades.
Salim first laid eyes on Amne at ZanNews where he reported to once he returned from training in China. Salim was struck by her eloquence, her beauty and her charm. Many comrades were bitten by the same bug, however Salim was a serious contender because he had the approval of Babu.
When Rifai asked Babu who out of the suitors should he accept to marry his daughter, Babu recommended Salim, saying he was a serious young man, cultured, educated, modern, responsible and could be trusted to take good care of Amne.
During Salims' dowry negotiations, he complimented the kaymatis (a syrup infused cripy donut) he had in the Rifai home. Salim had a sweet tooth. Salim was told that they were made by Amne.
Soon after marrying Salim, Amne was aboard her first international flight to Egypt — the new wife of an Ambassador.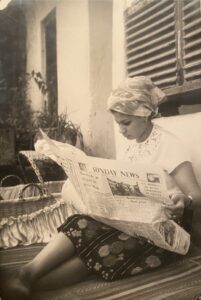 There are a lot of things we aspire to achieve by the time we hit our 20's. Being an integral part of your young country's political and diplomatic space is perhaps the greatest honor.
But here was Amne; stepping up to the challenge in one of the most important African nations- Egypt. During the Cold War. Led by General Gamal Abdel Nasser.
That young couple in Egypt ended up serving Tanzania in India, China, and the United Nations in New York.
Those years were teaching moments for Amne. She had to grow a thick skin all while becoming the steady and trusted counsel for Salim, who became the head of the Organization of African Unity (OAU) — now African Union — between 1989–2001.
This cemented Amne's role as the first lady of Africa. She carved out a role for herself as someone who was not just the wife of a famous diplomat, but a strong independent woman — the anchor to her family, the supportive and caring weaver of the Tanzanian and broader African community in Addis Ababa, the epicenter and host to African nations.
The broader African liberation movement lived in her sitting room. Her home belonged to the entire continent, and her role as host helped shape the continent we have today.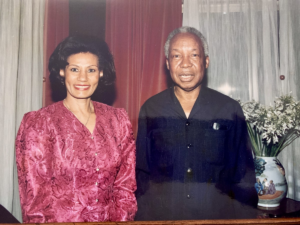 Every Eid, every Christmas, Ethiopian New Year and national day, Amne, with her charm, warmth and meticulous attention to detail, created a home that was welcoming to anyone who visited. It was a place of celebration, comfort, counsel, comradery and the soul of Africa's conscious intellectuals and freedom fighters.
She noticed what others didn't and made sure to make them feel at ease in the presence of others, with an encouraging word and her comforting and reassuring calm presence.
People visited the Salim residence as strangers but left, thinking and wondering where the time went and hoping they would be welcomed back.
But that was Amne. She wanted everyone to have a piece of 'home' with them wherever they were and to always have a good time. Home and family were always important to Amne, perhaps on an equal footing of representing her country and Africa with the highest level of dignity and patriotism.
History will remember of Salim
He is a revolutionary politician, a diplomat, and a pan-Africanist. However, history will not remember the woman by his side, Amne, because narratives of heroism and revolutions remain dominated by men. While men write history, women make it.
When the partners of African leaders are profiled, the focus tilts towards their expensive taste in fashion or negative political ambitions; not on how they helped their partners hold steady on decisions that shaped their political careers and anchored their family life.
Amne was notorious for getting on a plane for any and every milestone for her family.
She'd be there for the down moments. Her comforting reassurance a perpetual presence for those she cared for in Tanzania, in Ethiopia, Oman and wherever they were on earth.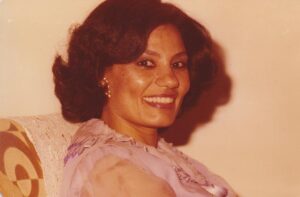 Equally, she would be present for the high moments. Jumping on a plane for a wedding, a graduation, welcoming a new baby or grandchild. Or simply attending a basketball or baseball game of her kids and grandkids. She wanted her presence to be felt to mark the warmth and support we pray family provides.
That was Amne. Selfless, perhaps to a fault.
For every milestone in African and Tanzanian history, Amne was there. For every transcendent moment in global politics, Amne was there. More importantly, she was by Salim's side; his advisor; counselor and anchor for the moments that would shake him and test him. She was his true north and his solace.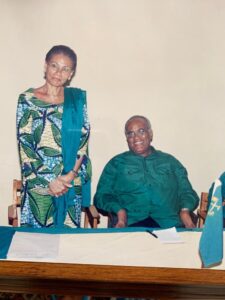 The perception of women like Amne and many before, and after her, are that they are witnesses of history by the default position of being spouses to influential men Bystanders.
There needs to be recognition, that women are an integral part of bringing history to life. While their contributions may not be in public narratives, their sacrifices deserve recognition, remembrance and respect.
Amne's activism and intellect allowed her to be a comrade in solidarity for Africa's liberation struggles including Mozambique, Angola and South Africa.
Amne, like Salim, was an active supporter of the liberation struggle and symbolically, they were exactly what the world expected Tanzania and Tanzanians to be; a nation and people that laid the groundwork towards liberation.
During the liberation struggle, Tanzania represented strength, diplomacy and the fortitude to push forth the vision of a new and free Africa. Tanzania was the foundation builder and partner in the struggle who were dedicated, strategic and trusted, the big brother who helped to knead an African continent dripping with the sweetness of freedom; much like those kaymatis.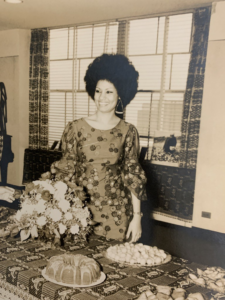 Amne was a comrade and Pan-Africanist
Many will remember Amne for her composure and most importantly her generosity throughout the various struggles she endured juggling these different roles.
Amne was a quiet philanthropist; supporting various initiatives. She financed schools, orphanages, advocated for mammogram screening to detect breast cancer, and donated to Mosque renovations, to name a few. She gave to those in need while protecting their dignity, without any fanfare.
Amne's humility and generosity was a core part of her identity. Her quiet ways meant that often times, neither her family nor her friends knew about her charitable endevours. Many of us weren't even aware of her charitable activities until her passing.
There is a perception that women like Amne are one dimensional. It is difficult to accept the complexity of their identity. If they have a sense of fashion, then they are seen to be frivolous, and if they are comrades then they must look like the world weighs on their face; beaten and downtrodden. But Amne taught me that women can be whatever they want, and the key is to work on the struggle, not wear the struggle.
What will always be synonymous with Amne is how classy, elegant and regal she looked.
Her shoes. Her sunglasses. Her Afro. The scarfs and shawls. Amne's attention to detail was unmatched. She always made sure she looked stylish and put together.
What made her stand out, though, was how she sought to elevate those around her; she made sure they felt seen and made sure they got the best.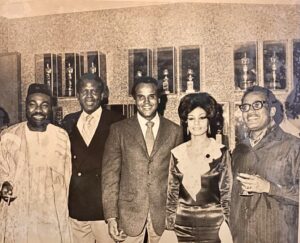 She wouldn't directly call you out if you looked bad or dressed terribly, but would hit you with a 'Shall we go to the hairdresser?' or 'You're going out like that?' , but it was done politely and diplomatically.
Even in her last few months, when she didn't go out as much, or frequent lunches with friends, she still dressed up at home- just because life itself is an occasion. Amne was the epitome of sophistication and iconic fashion. She presented her style much like she presented her views, with calm and grace.
In her last few hours on that fateful morning of October 19th 2020, she still managed to pick her outfit before going to the hospital.
In retrospect, it's exactly how she wanted to leave us, on her own terms; with class and dignity.
Activist. Comrade. Daughter. Wife. Sister. Bibi. Aunty. Mom.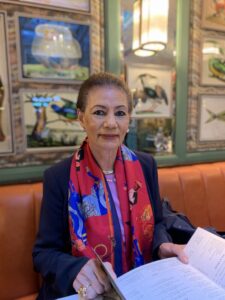 Amne Rifai Salim: December 31, 1944 – October 20, 2020
Note: Original Post was posted on Medium by Ahmed Salim